Jackson Square Necklace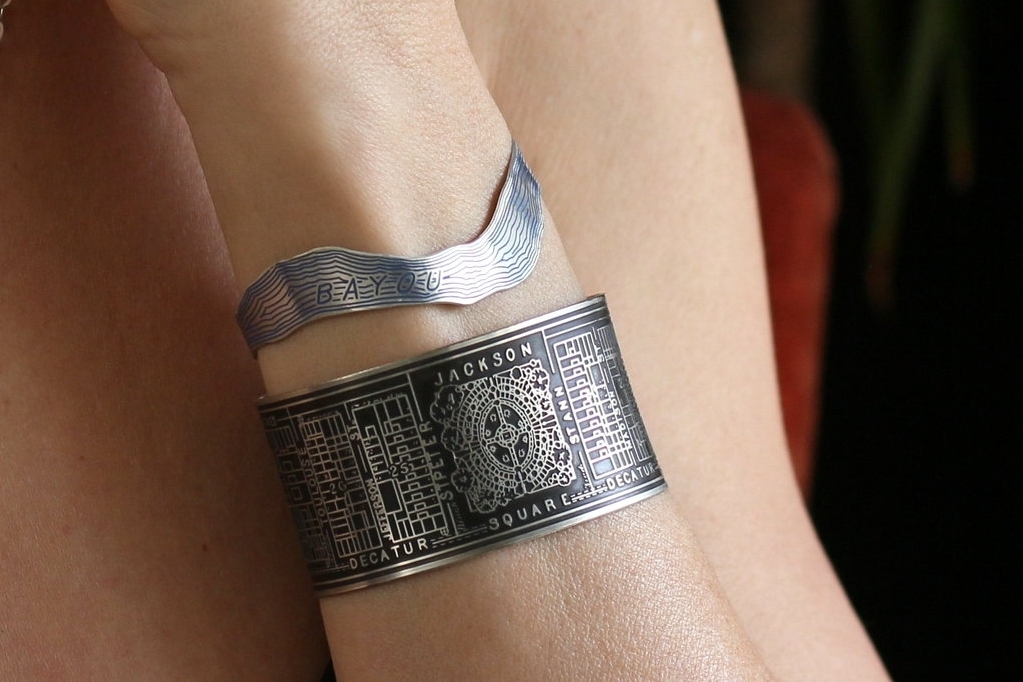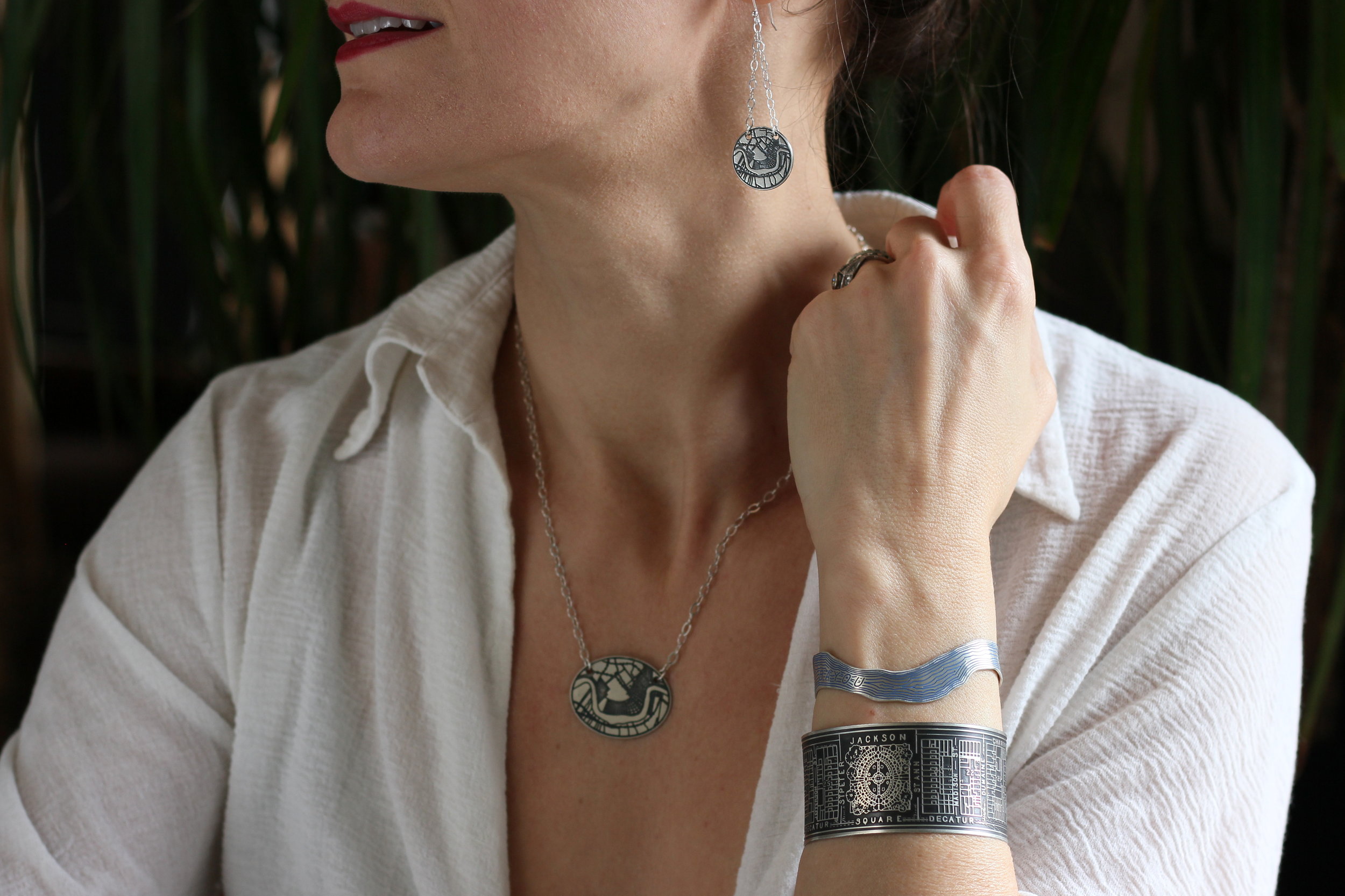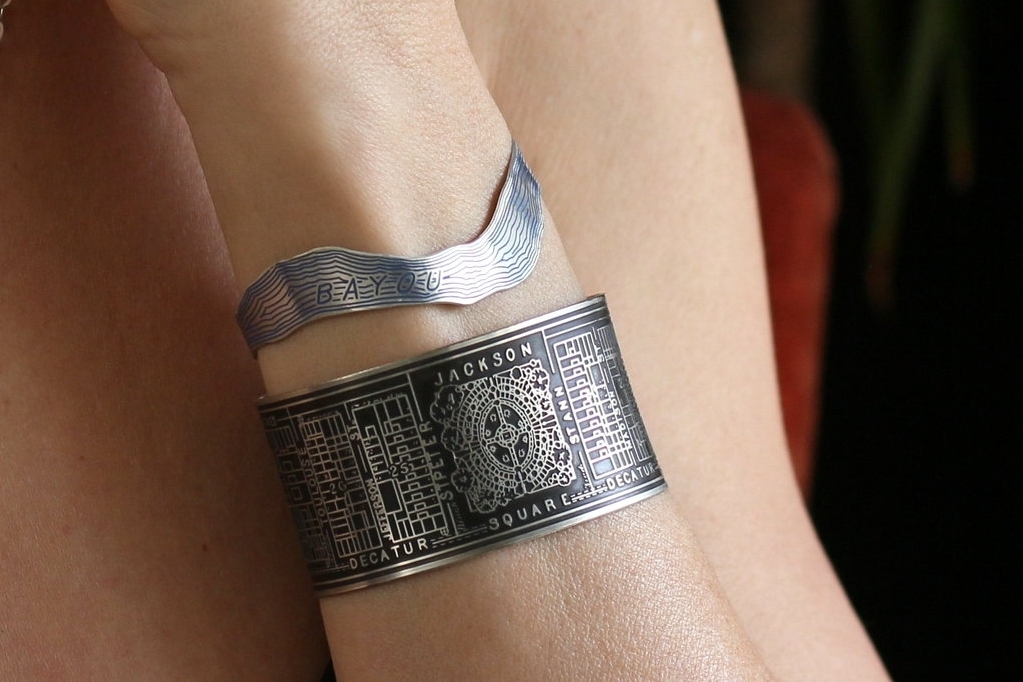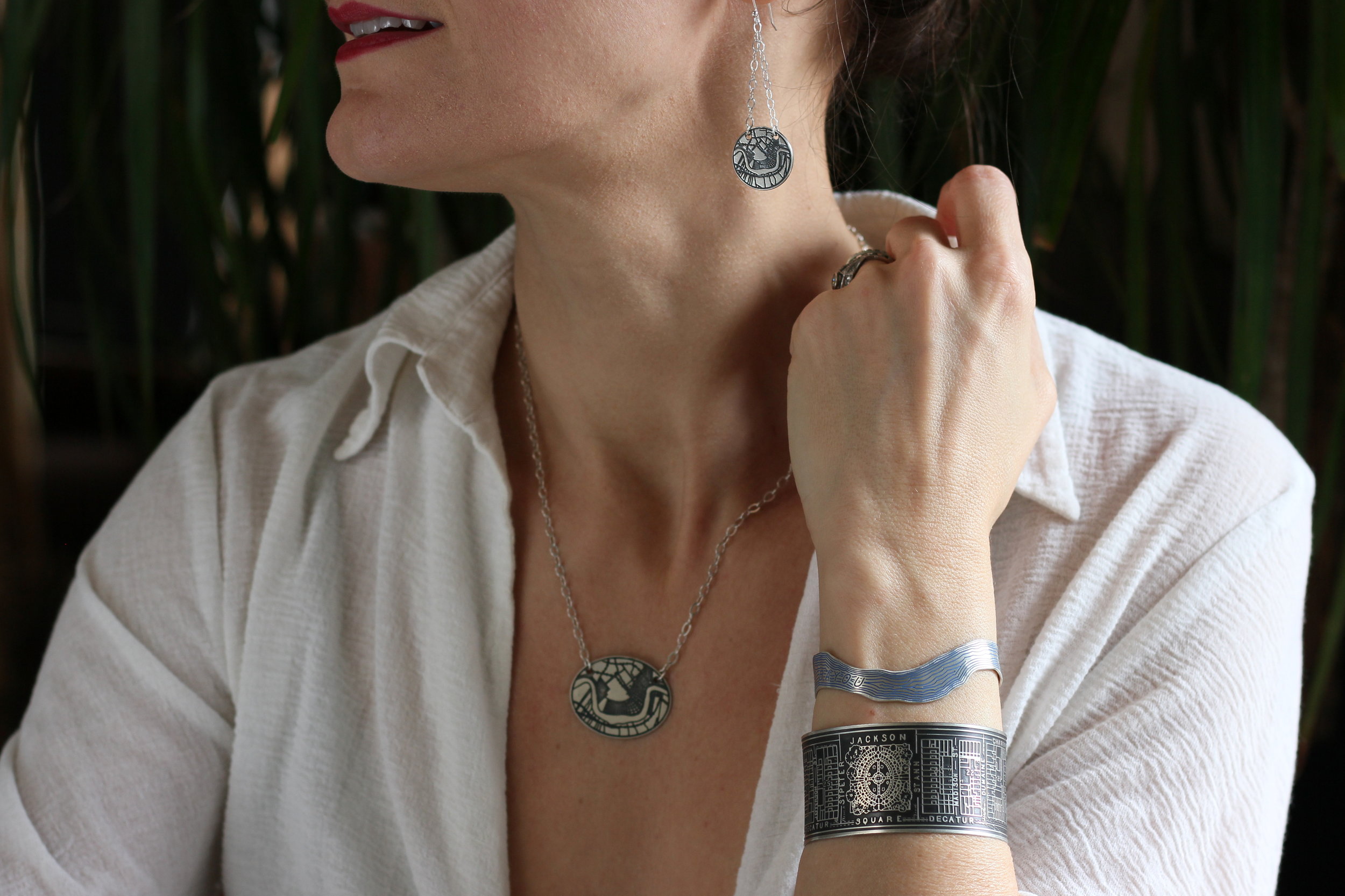 Jackson Square Necklace
The Jackson Square Collection is based on two historic maps overlaid on one another. One showcases the silhouettes of the French Quarter buildings expressing the architectural vernacular during the 1880s. The second provides a detailed birds-eye view of Jackson Square showing the contours of the foliage growing in the square.

Material -
Dimensions -
.75 x .75 inch with adjustable 18 inch chain
Other images showcase other pieces in the Jackson Square Collection.