New Orleans Typeface Cuff Bracelet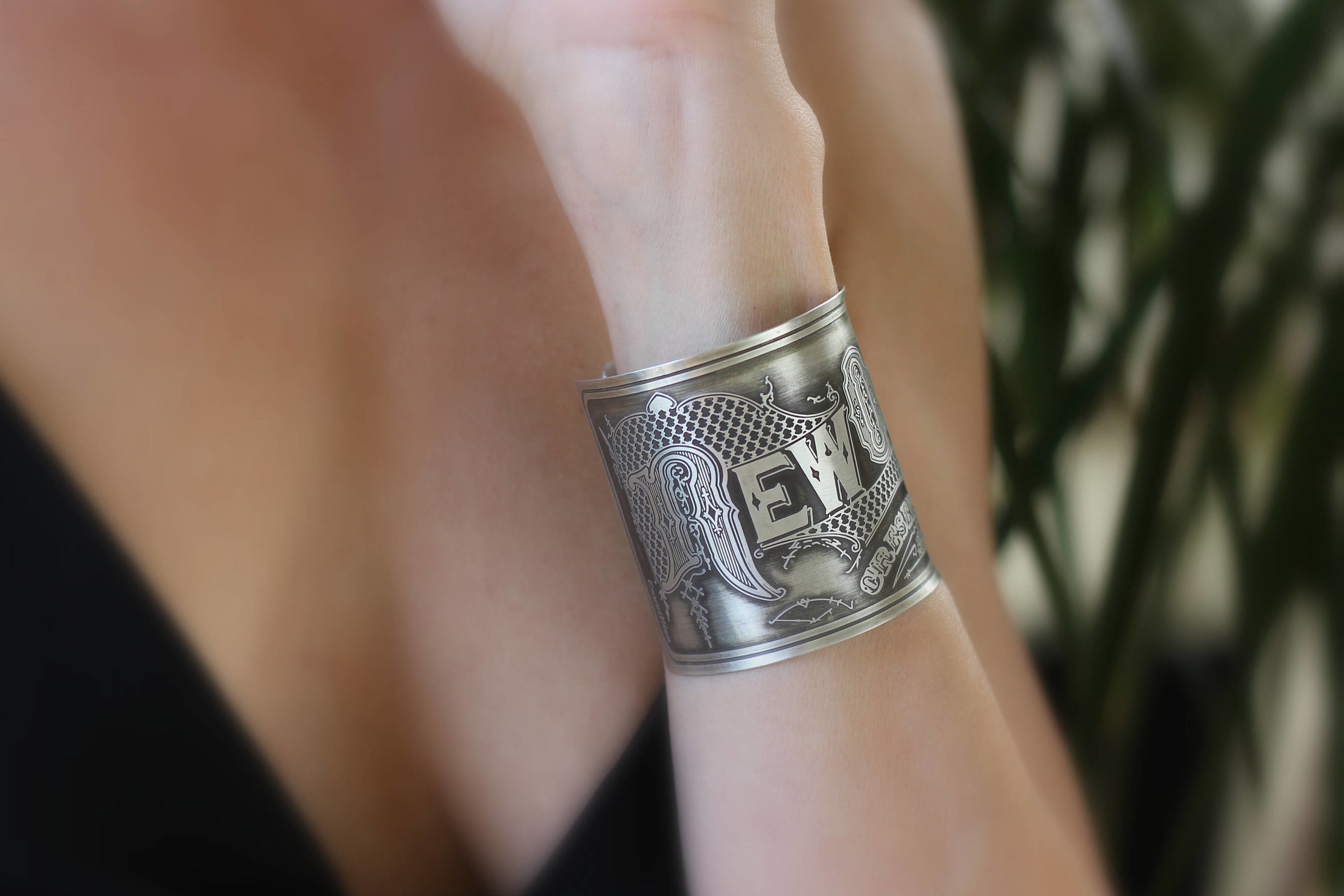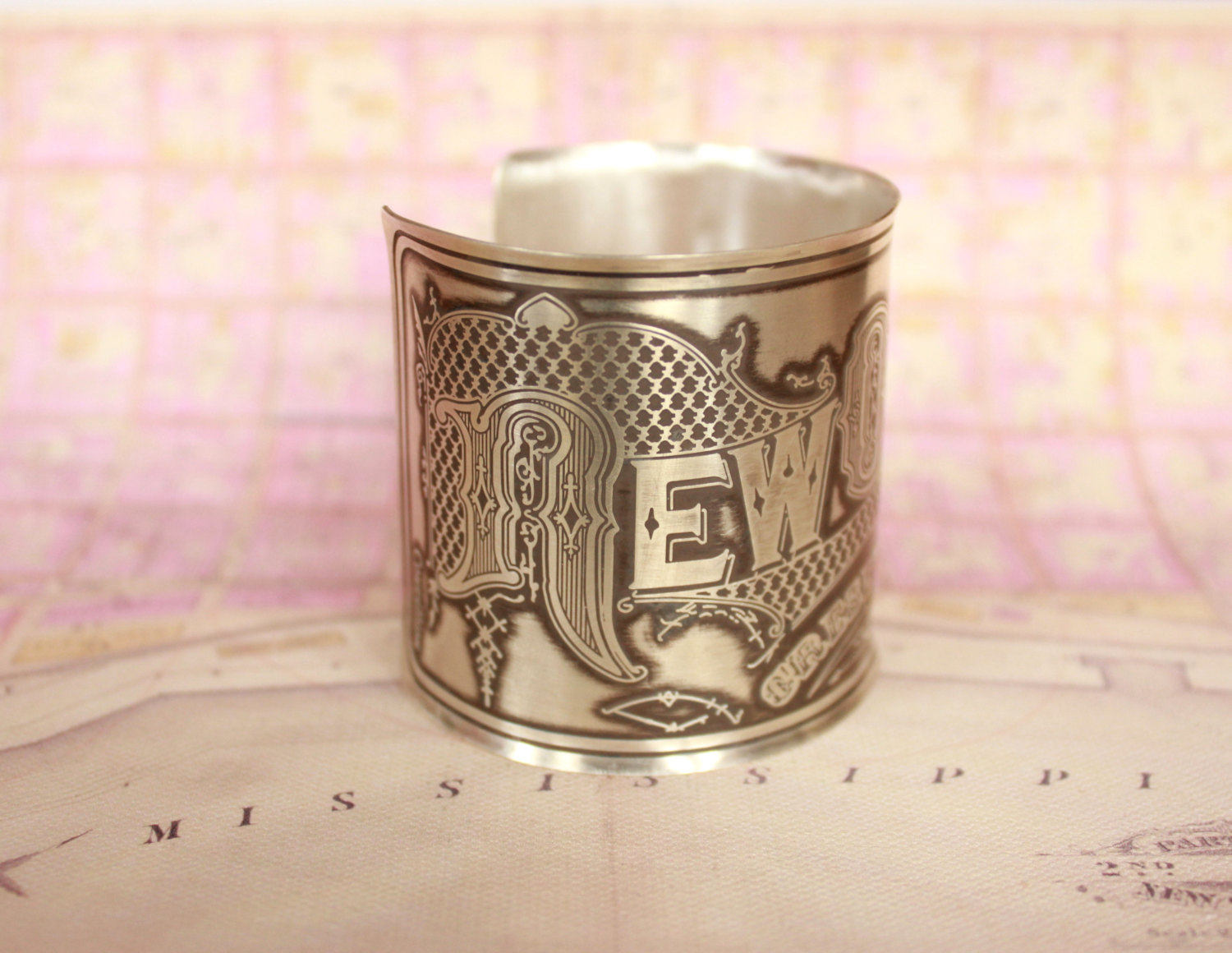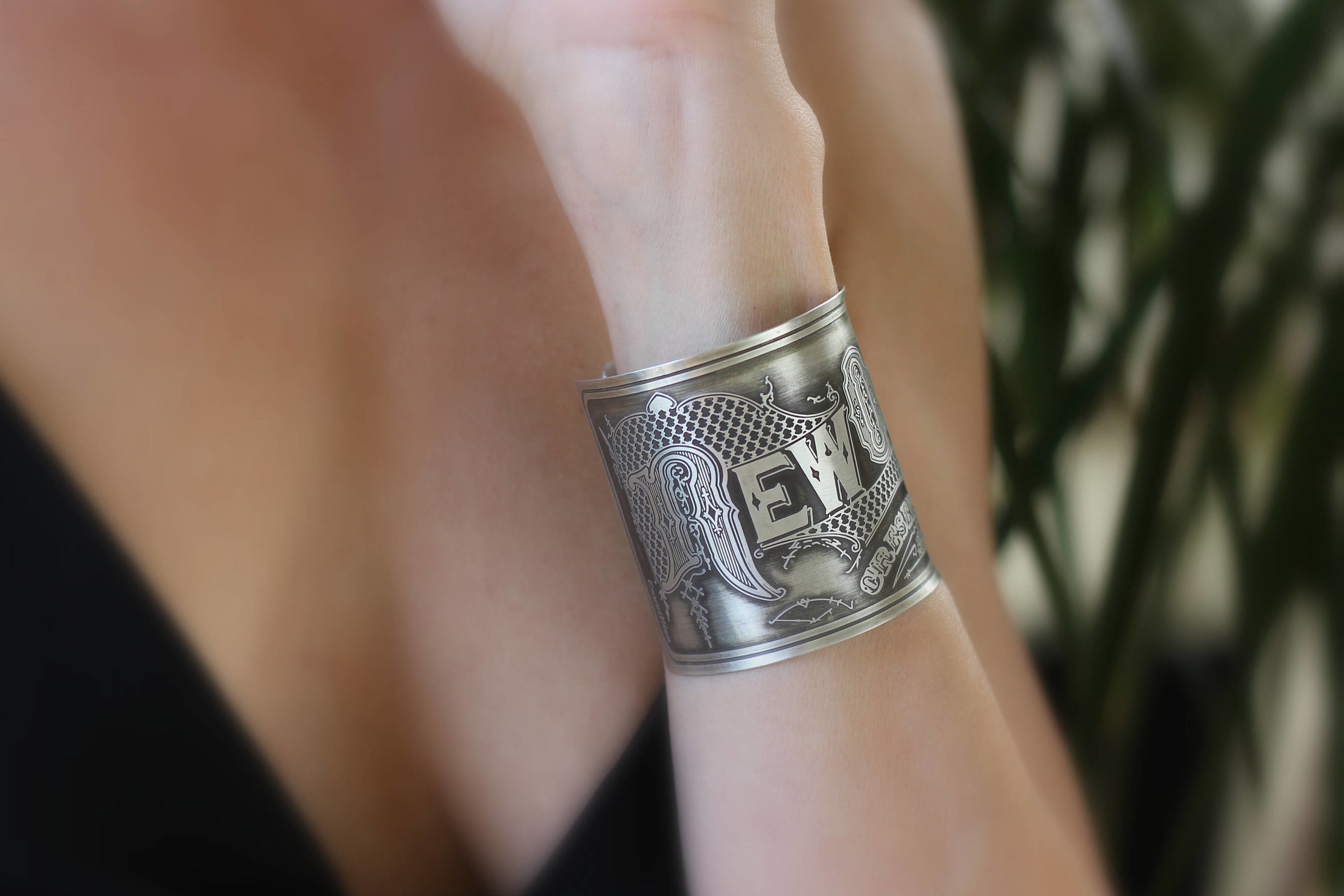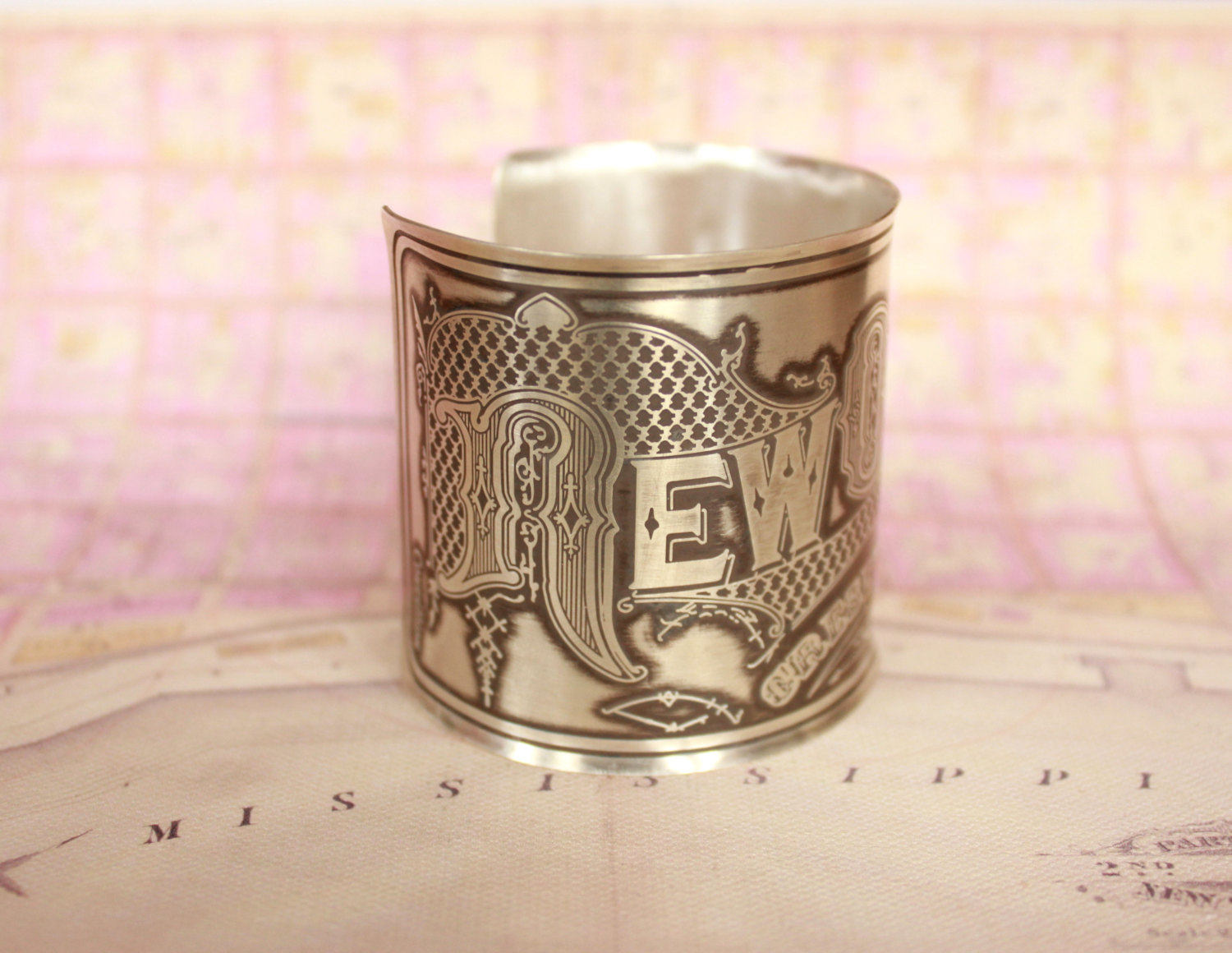 New Orleans Typeface Cuff Bracelet
The "New Orleans" Collection is inspired by the typeface from an 1800s survey map by the Sanborn company.
Each major city in the United States had a survey map done of the built environment to indicate which buildings were made of brick and which were made of wood, etc.
Each city had a different typeface; however, the New Orleans map has such a beautiful lyrical quality it rings true to the city's charm.
Material -

Sterling Silver with patina (first cuff in first photo)

Sterling Silver without patina (first cuff in second photo)

Brass and Copper are under a separate listing

Dimensions -

Approximately 2.75 x 6 inches (adjustable)