Prytania St. Necklace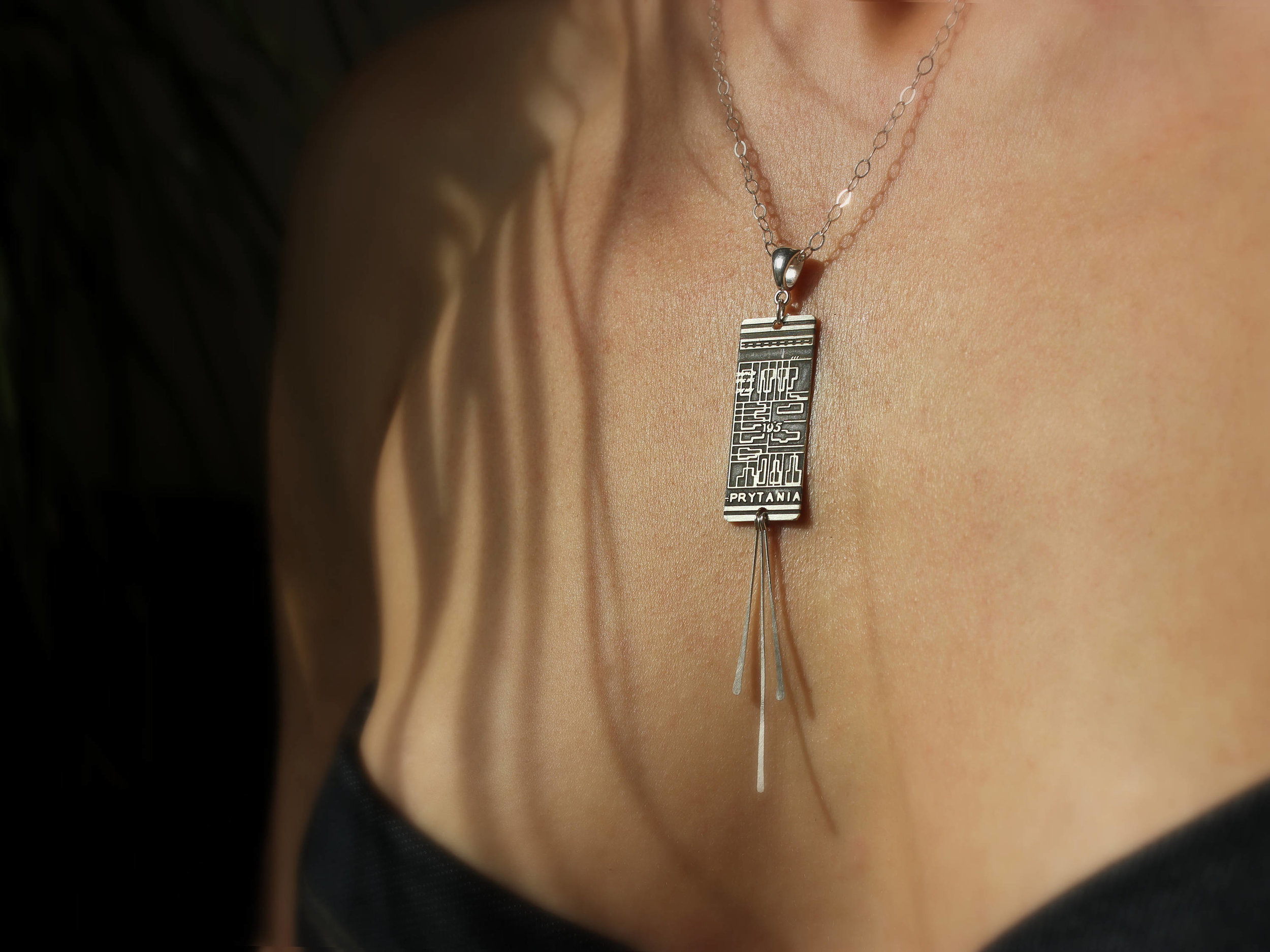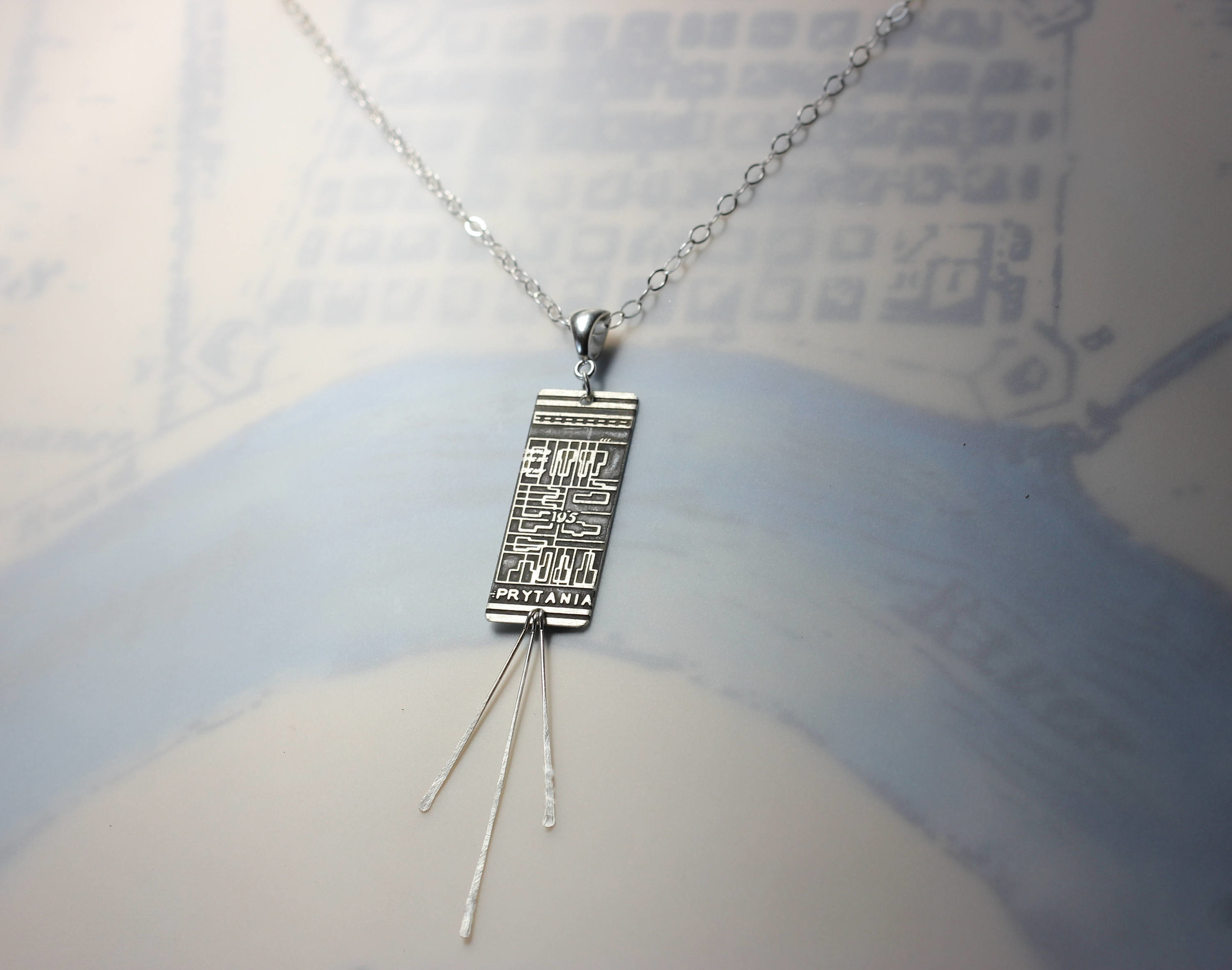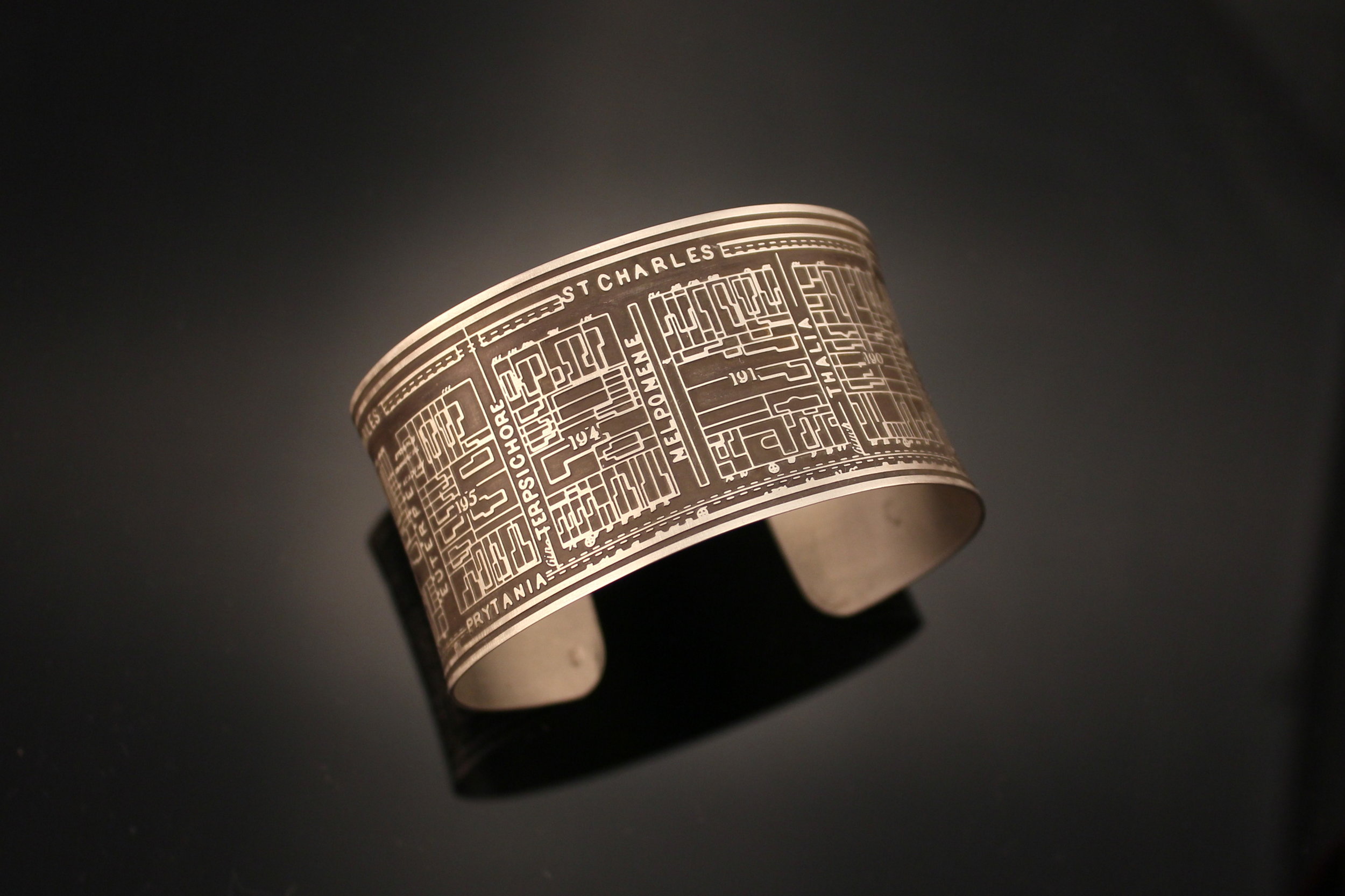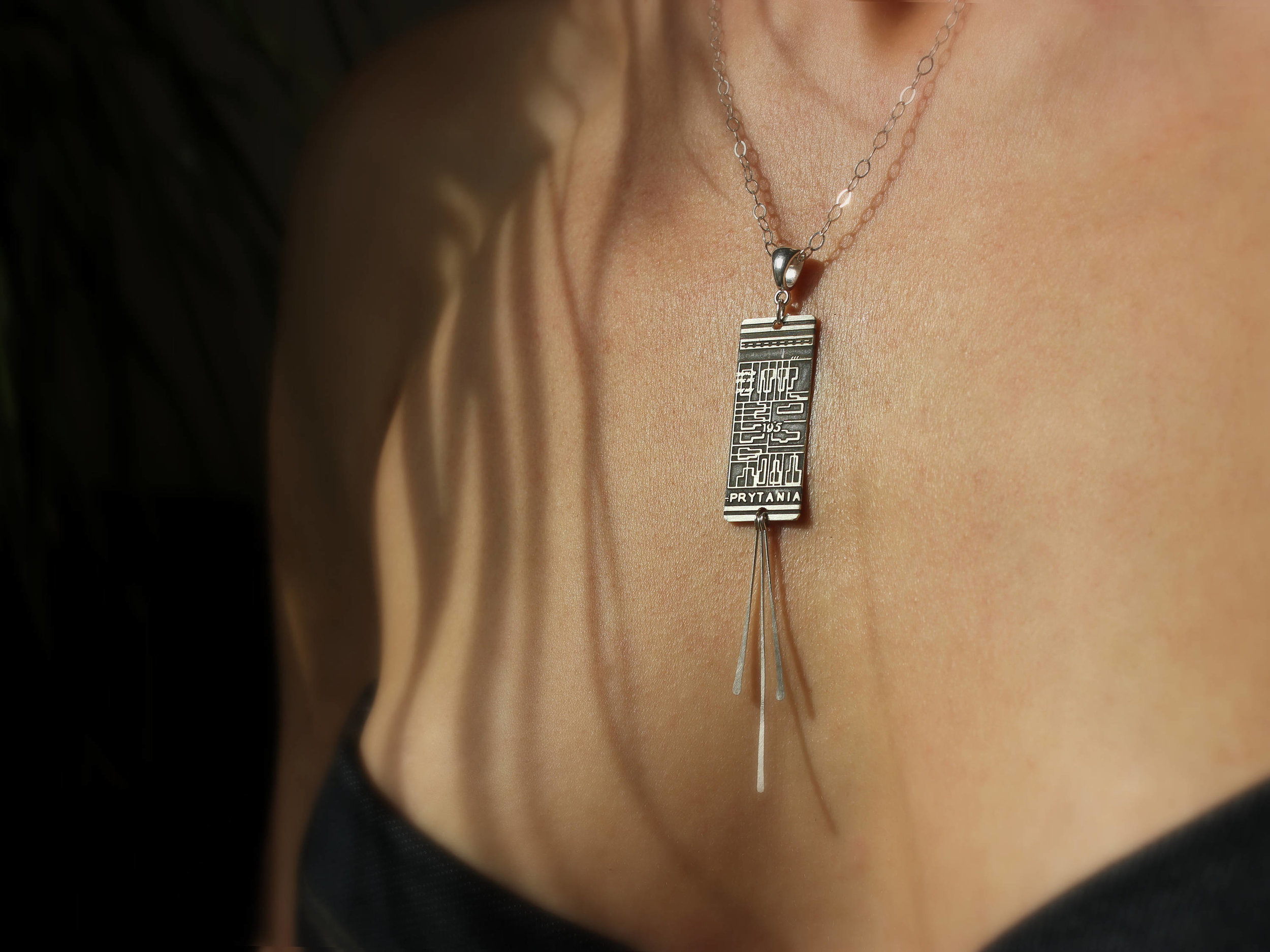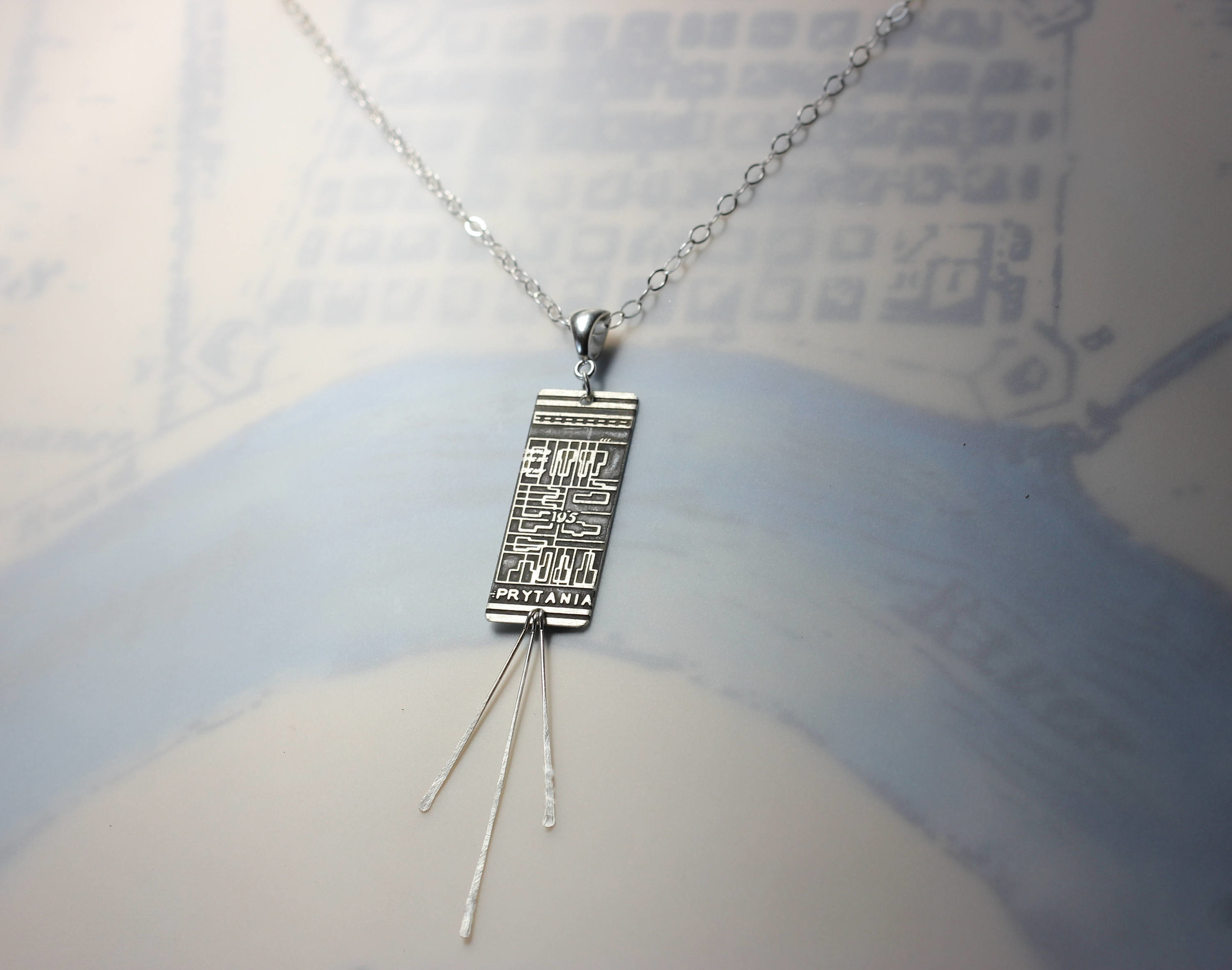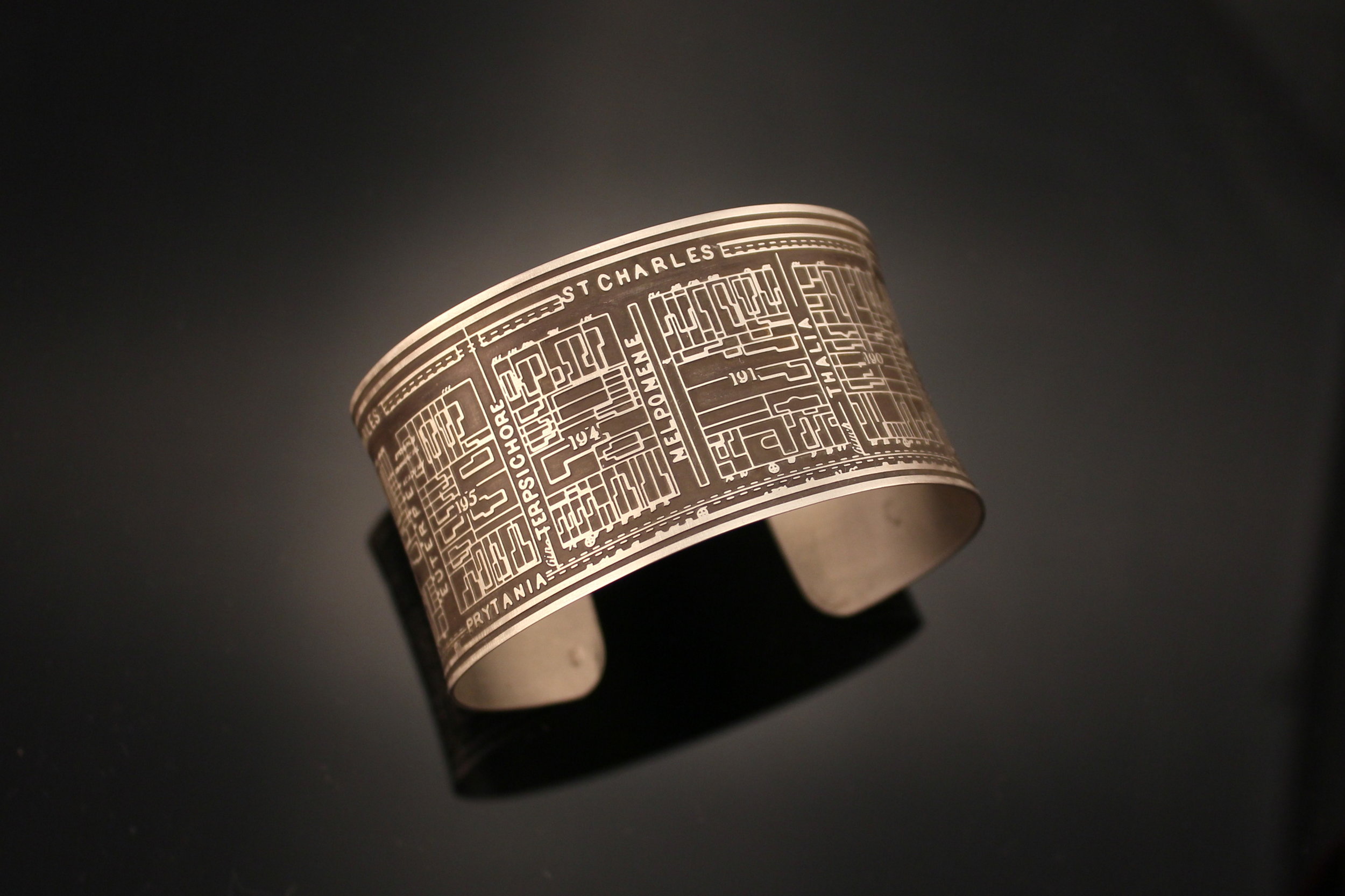 Prytania St. Necklace
This design is from 1880 featuring the Nine Muses Streets in New Orleans where I have created art and jewelry for ten years.

It features the silhouettes of the houses, showing the architectural vernacular - our beautiful side galleries or curved porches, which allowed for the river breezes to flow.
Material -

Dimensions -

Approximately .75 x 2.5 inches with adjustable 20 inch chain and lobster style clasp

Additional photos feature the cuff from the Muses collection.
This section of the Lower Garden District was planned by Barthelemy Lafon who intended it to be a sophisticated area lined with trees, markets and parks.

Being a lover of the classics, he named the streets after the nine muses of Greek Mythology: Calliope, Clio, Erato, Thalia, Melpomene, Terpsichore, Euterpe, Polymnia, and Urania