St. Claude Etched Cuff Bracelet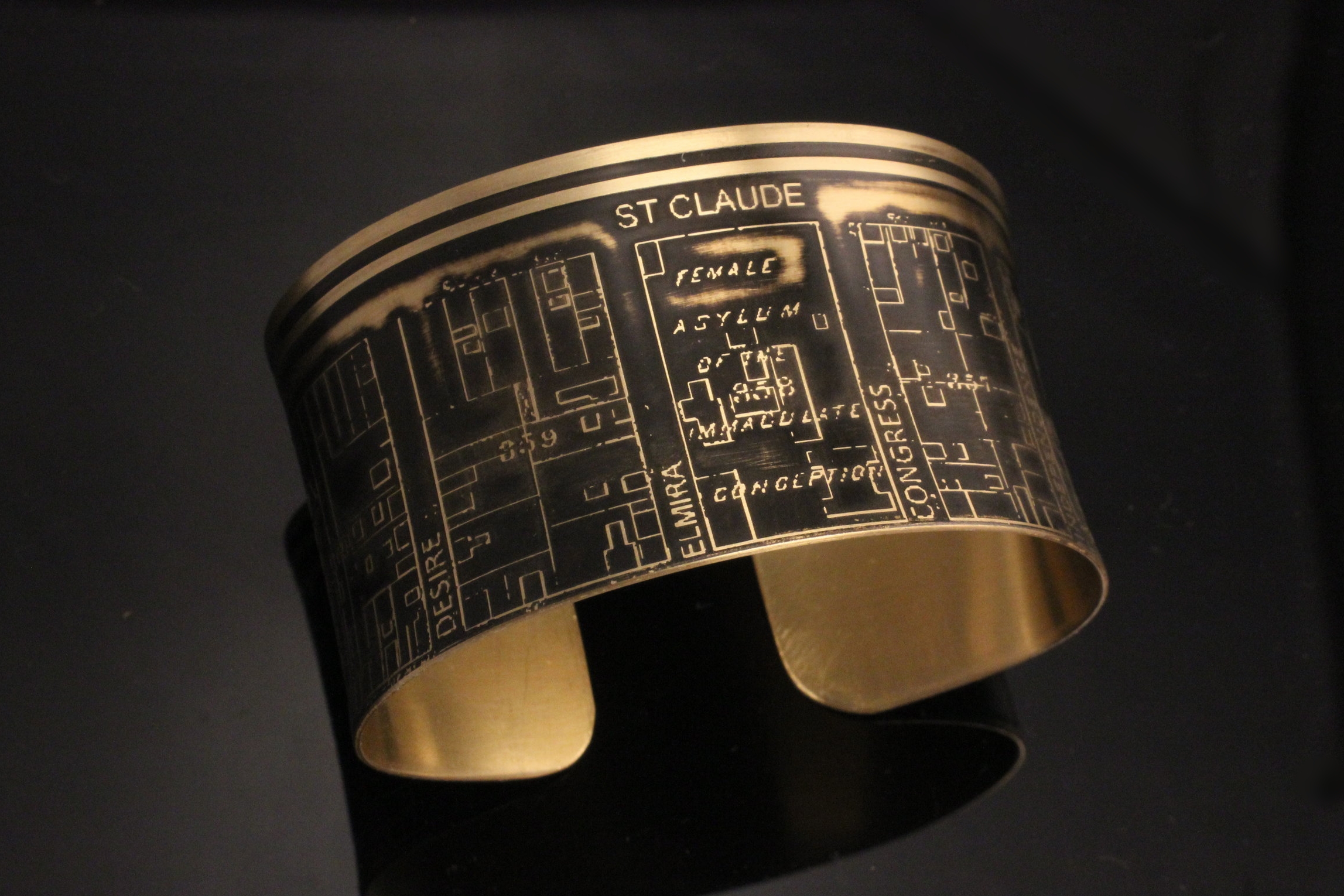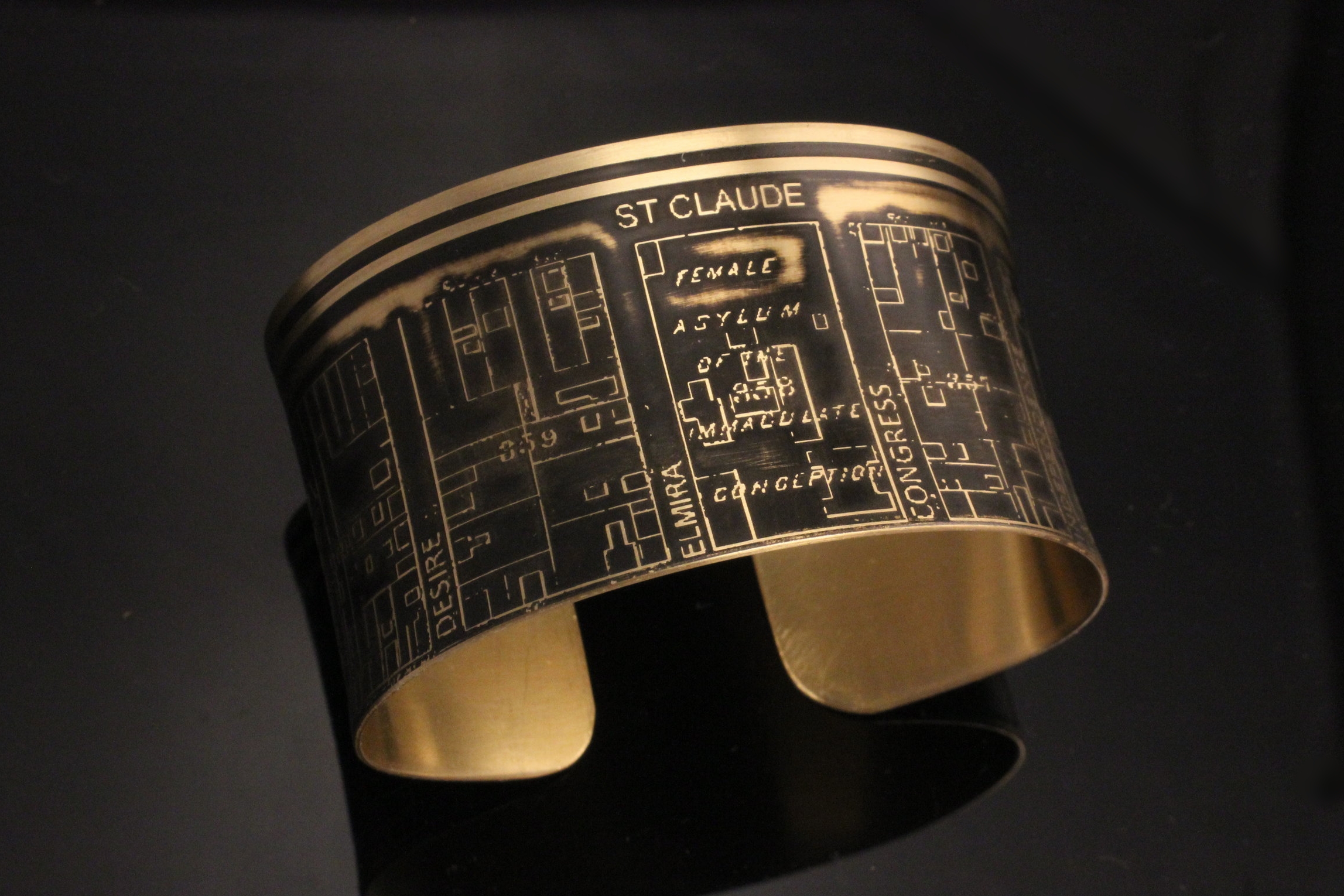 St. Claude Etched Cuff Bracelet
The St. Claude Cuff is part of the Bywater Collection featuring the the Female Asylum of Immaculate Conception on St. Claude in the 1880s and romantic crossroads such as Piety and Desire.
Material -

Dimensions -

1.25 x 6 inches inches (adjustable)
A little history:
The area now known as Bywater was mostly plantation land in the Colonial era, with significant residential development beginning the first decade of the 19th century
Many people from France, Spain and the French Caribbean settled there and throughout the century it grew with both White Creoles of French and Spanish descent, as well as mixed race Creoles of French, Spanish, African and Native American descent. They were also joined by immigrants from Germany, Italy and Ireland.
There was little distinction between this area and what became known as the Lower 9th Ward until the Industrial Canal was dredged in the early 20th century, which divided the two.
It is one of the most colorful neighborhoods in New Orleans. Its architectural styles borrow heavily from the colonial French and Spanish and has elements of the Caribbean. This unique blending of architectural elements over the last three centuries has resulted in an architectural style unique to the city of New Orleans.